WELLNESSY, a PCR saliva test company, interviewed by SingaLife about the positive feedback and effectiveness of their advertisements!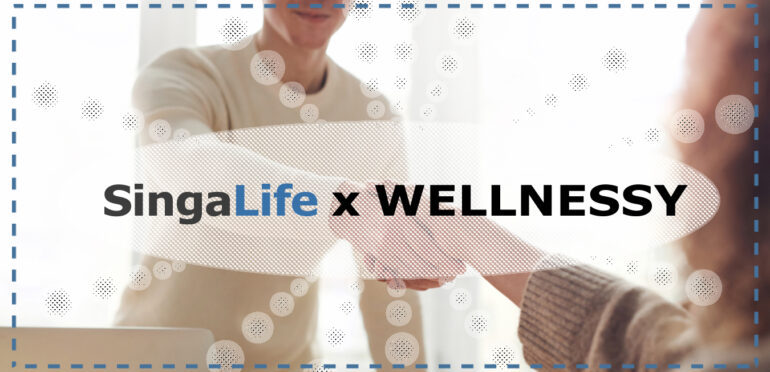 PCR testing has become common practice in various situations such as traveling across borders and checking for diagnosis when there are symptoms of COVID-19.

We interviewed Mr. Tamiya, the CEO of WELLNESSY, a company that conducts saliva testing at Suntec about the positive response they received after advertising on SingaLife, along with what points led to the success of their advertisement, and more.


1.About WELLNESSY Pte. Ltd.
WELLNESSY Pte. Ltd. provides…
● Health Products
● Development and Introduction of New Advance Technologies
● Importation and Sales of Medical Equipment
WEB SITE
We have developed a variety of medical devices, such as a cell phone application that can easily measure diabetes, which is a national problem in Singapore, and a device that determines the nutrients necessary for women based on their hormonal balance cycles.We sell and develop a variety of unique medical devices and healthcare products.

We also operate the Thomson Japanese Family Clinic in Orchard Paragon to help improve lifestyles consistently from pre-disease and prevention to treatment.
2.How did you decide to use SingaLife?
We knew that SingaLife had a website and an information magazine before working with them. Since I am the executive director of an alumni association of graduates of my home university, I had been listed in the group activity page of the magazine for some time. and I was contacted by many people who had seen SingaLife before COVID-19 happened, so I realized that it was a weekly magazine that was popular among Japanese expats.

After the pandemic situation improved, we contacted SingaLife about advertising with them, as it was the only Japanese magazine in Singapore that published both web articles as well as a weekly magazine.

We are grateful to the sales staff for their thoughtfulness and various suggestions on how to make the ads more attractive while keeping advertising costs low.
3.How did using SingaLife work for you?
In fact, when we started this PCR saliva testing service, we tried to work with some other media and influencers as well, but SingaLife was by far the most effective.

We used different discount codes for each medium so that we could see which medium was most effective. Of the total 20,000 users, about 30% were SingaLife discount code users, which was the highest response among the mediums (about half did not use the discount code).

We also believe that there were probably people who saw the ad but did not use the discount code. Therefore, we estimate that the number of people who saw the ad may have been a bit higher.

Many people seemed to have watched SingaLife's YouTube and read the web article.
4.Why do you think SingaLife's advertisement worked?
Firstly, the SingaLife sales representative recommended using a variety of platforms to spread brand awareness – web articles, LINE ads, Facebook, Instagram, YouTube, and printed ads (three times a month), and I believe that this approach has been successful in catching the attention of many people and keeping our brand and services in the back of their mind.

The major strength of their approach was that SingaLife can use many platforms. They were able to effectively advertise from many angles, including in the form of articles, social media, and video advertisements. I believe that it was only through SingaLife that we could develop our advertising in such multiple ways.

Secondly, saliva testing for pre-driving tests was allowed starting in December 2021, and I believe one of the reasons for the positive response to the advertisements is that our company has made efforts to make testing available on weekends and to set prices as low as possible.

The number of Japanese travelers and the users has increased even more with the easing of Singapore's immigration restrictions since April. Our Suntec inspection stations do not appear when entering "Singapore PCR" on the web search function, nor are they advertised on the Suntec website. Therefore, we believe that Japanese tourist users may have also visited us after reading the SingaLife article.

In February, a web article regarding the services of WELLNESSY was published on SingaLife, and the timing coincided with the COVID-19 restrictions in the customs and the increase in the number of people traveling to Japan for their return trip. I believe this led to a sudden increase in awareness and demand.

One example was that other Japanese clinics had about 10 people doing the PCR per day, while Suntec(WELLNESSY) had 200 people per day



5.Message for people considering using SingaLife
If you are an organization or company wondering how to approach the development of a new service, we recommend that you contact SingaLife. They can discuss with you how to effectively market your services in Singapore, while also considering your budget.

Since we started our saliva testing service, we were concerned about how to promote our service. SingaLife has the widest range of information and the best quality in Singapore, and I believe that they can bring out our strengths and lead us to a good result. WELLNESSY would like to work with Singalife again when we launch a new business in the future.



6.Conclusion
Thank you for the interview, Mr. Tamiya!
If you are planning to advertise your brand for sales promotion in Singapore, do not hesitate to contact SingaLife. Our sales staff will be happy to offer you various forms of marketing plans.

[Inquiry]
---
We're bringing you the latest news and promo info on LINE, Instagram, and our newsletter! Please add and follow us!



この記事を書いた人
SingaLife編集部
シンガポール在住の日本人をはじめ、シンガポールに興味がある日本在住の方々に向けて、シンガポールのニュースやビジネス情報をはじめとする現地の最新情報をお届けします!